Skip to content
Illegal Tender Rum Co. was founded by Master Distiller Codie Palmer.
As a qualified Instrumentation Electrician by trade with a family tradition in engineering and farming, Codie has turned a more than decade long obsession with distilling into a thriving enterprise with a real ambition.
Illegal Tender Rum Co started out as just a dream, something Codie never thought would happen: An all Australian spirits company seeking to produce the finest all Australian small batch rum, with all proceeds being kept in Australia.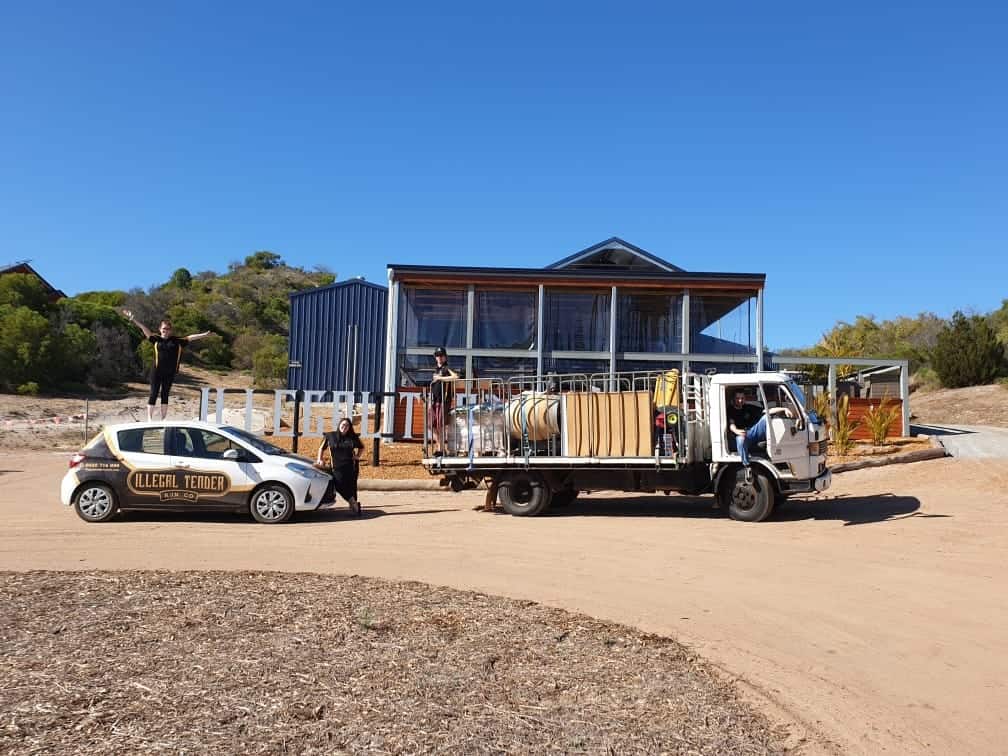 The journey hasn't been easy
The career path Codie was on was fast-tracking one of the youngest ever apprentices and trades-person hired by Rio Tinto Iron Ore in Dampier, until a chance encounter in his mid-twenties gave him the confidence to go for it, sell his house, car and more, to finance his dream and move to the mid-west.
Most distillers Codie met discouraged him, either because of the failure rates, the Incredibly Excise tax rates or the competition. It was a chance meeting with another passionate Western Australian distiller that encouraged Codie to quit his job and follow his dream. Codie still owes a debt of gratitude to the crazy man for his journey.
Smooth Sailing
The last few years have had some exciting times. Following his dream sometimes meant taking 3 steps forward then 2 steps back with the challenges of being an entrepreneur.
The job Codie once had, became a distant memory as the new premises were constructed and sourcing suppliers of high quality Australian ingredients.
The challenge was made easier with partner Hayley and a lot of assistance from his family.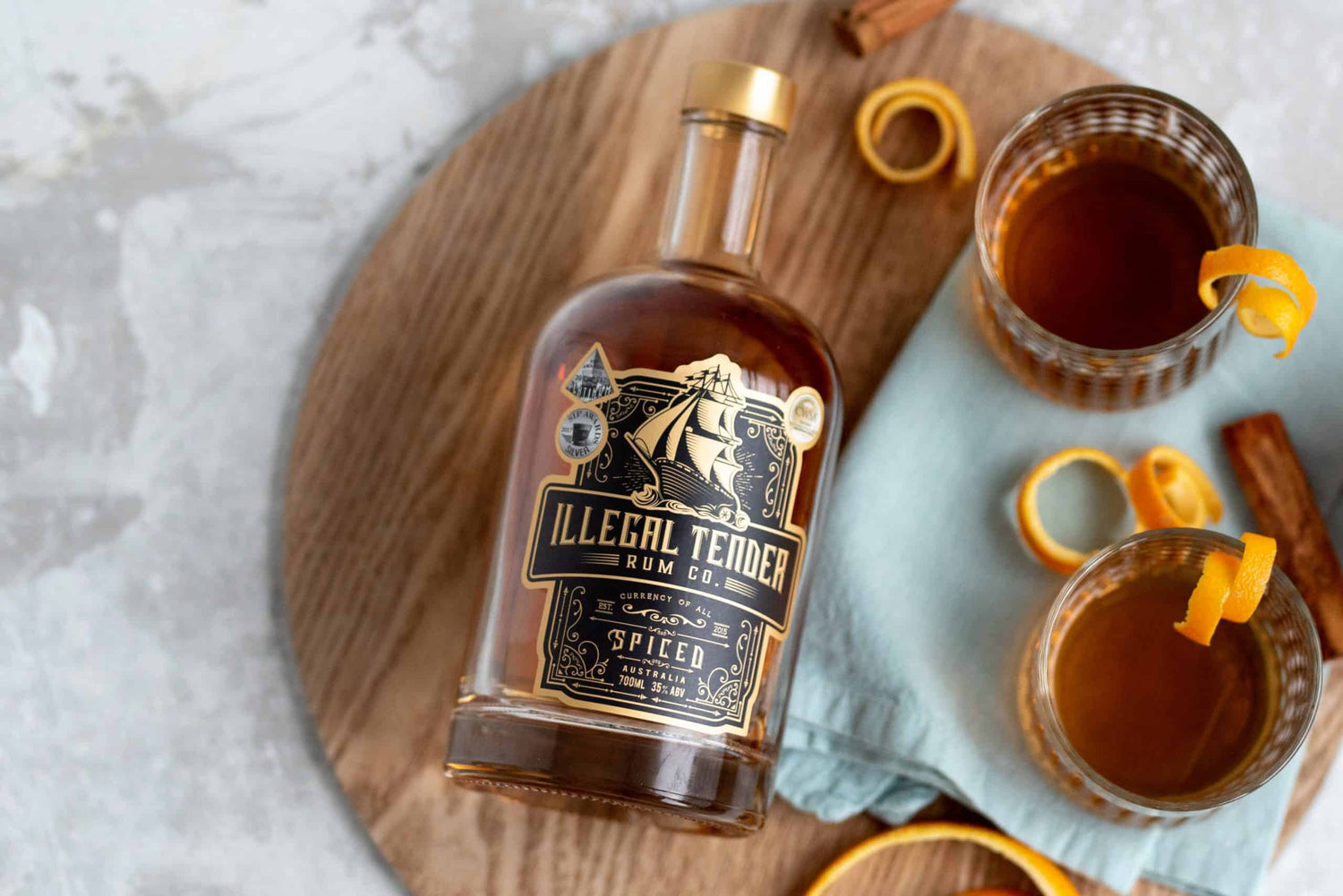 Illegal Tender Rum Co. Spirits are available in great bars, restaurants and retailers around Australia. You can also purchase online, or at the distillery itself.
Browse the Rum Store
Choosing a selection results in a full page refresh.
Opens in a new window.
Hold up, we just need to double check...
Are you over 18?
Please come back when
you're over the age of 18.